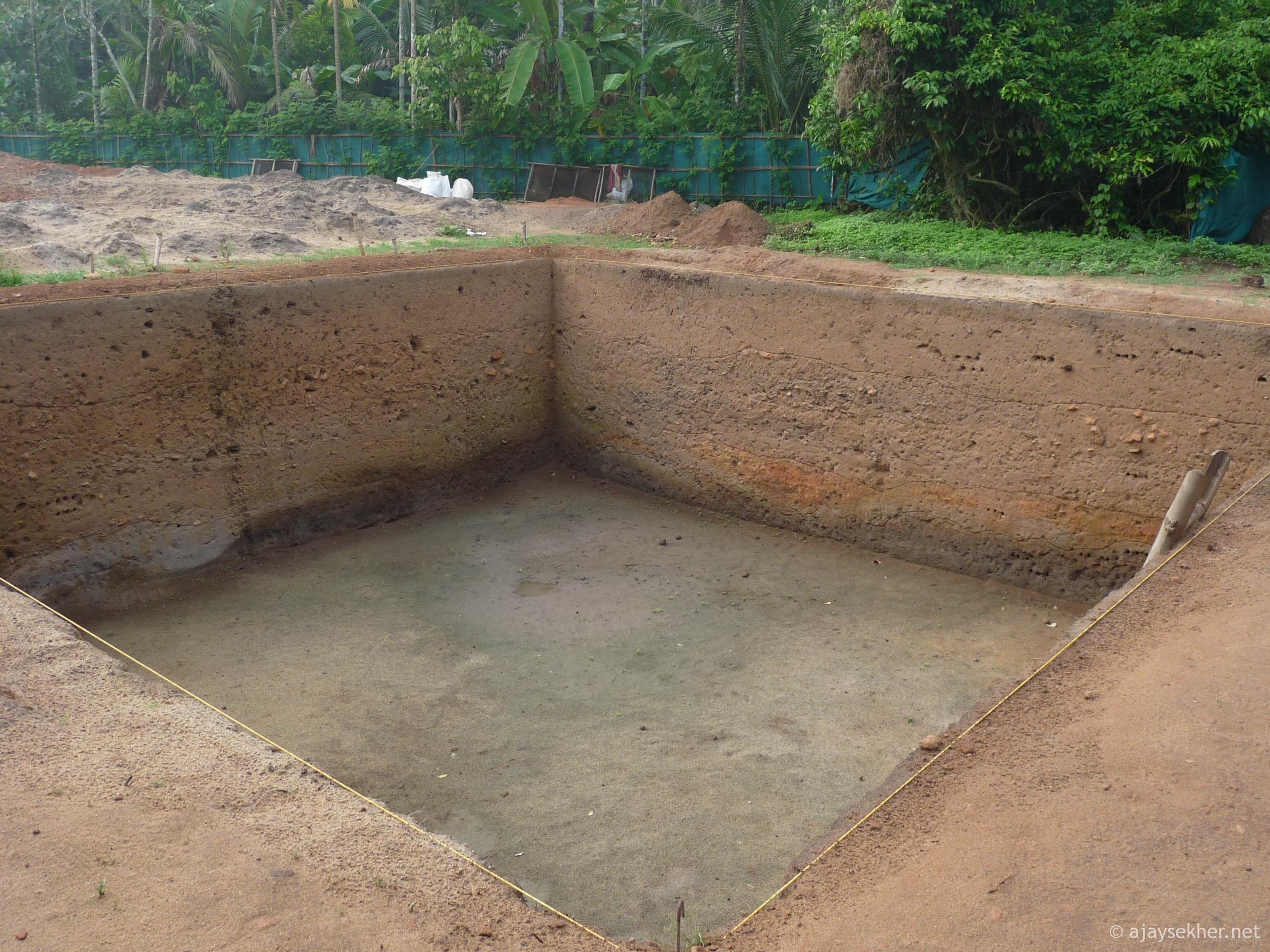 On reading my article on Buddhism in Kerala on this very blog, Prof P J Cherian the director of Kerala Council for Historical Research invited me to visit the excavation site at Pattanam near North Paravur in Ernakulam district in central Kerala.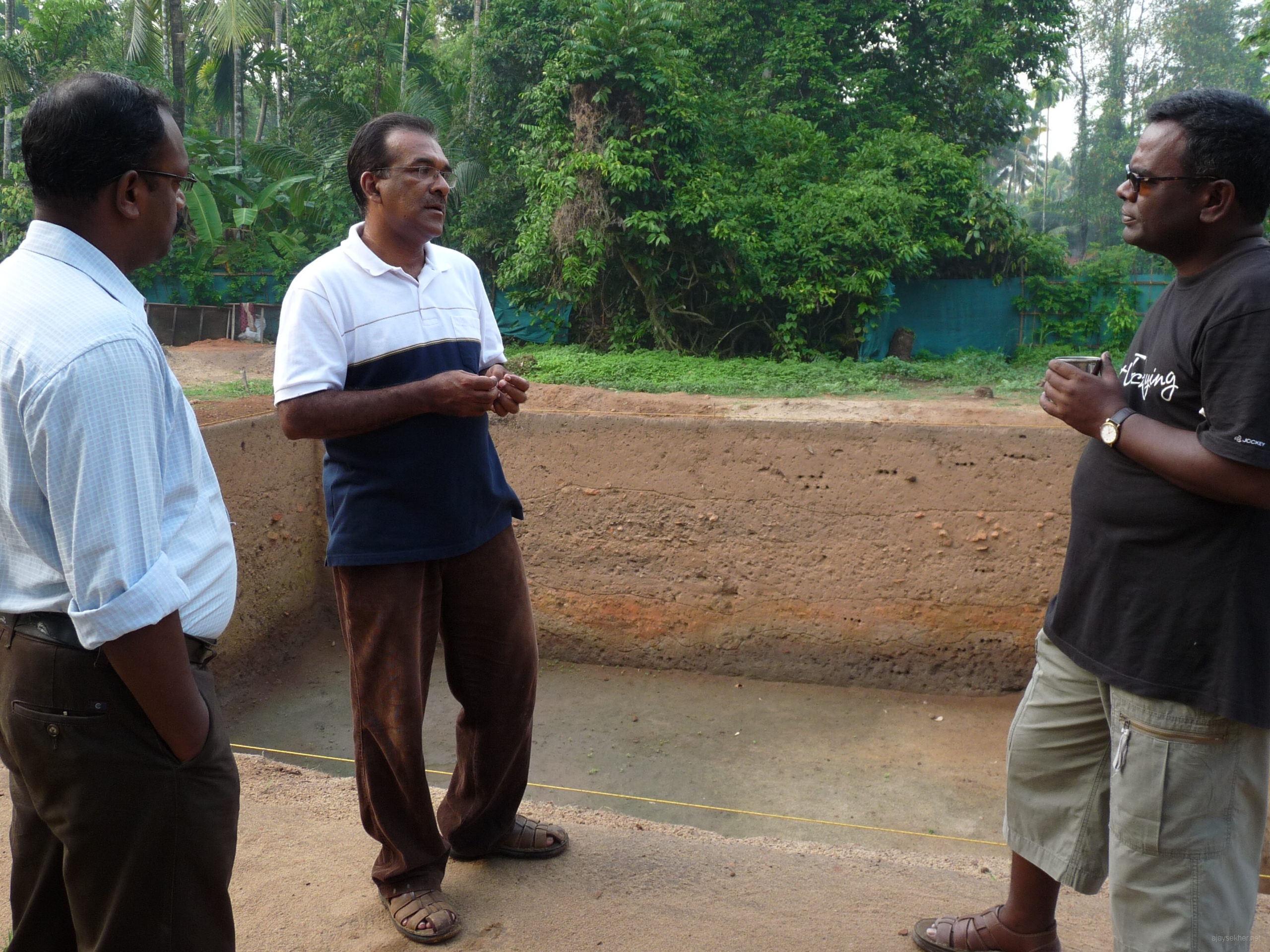 It is in connection with the Muziris heritage project to re-invent and conserve the cultural history and archeological legacy of Kodungallur/Muchiri or Muziris that this extensive digging up is done in various locations on the northern side of the Vadakekara bridge towards the west of NH 17.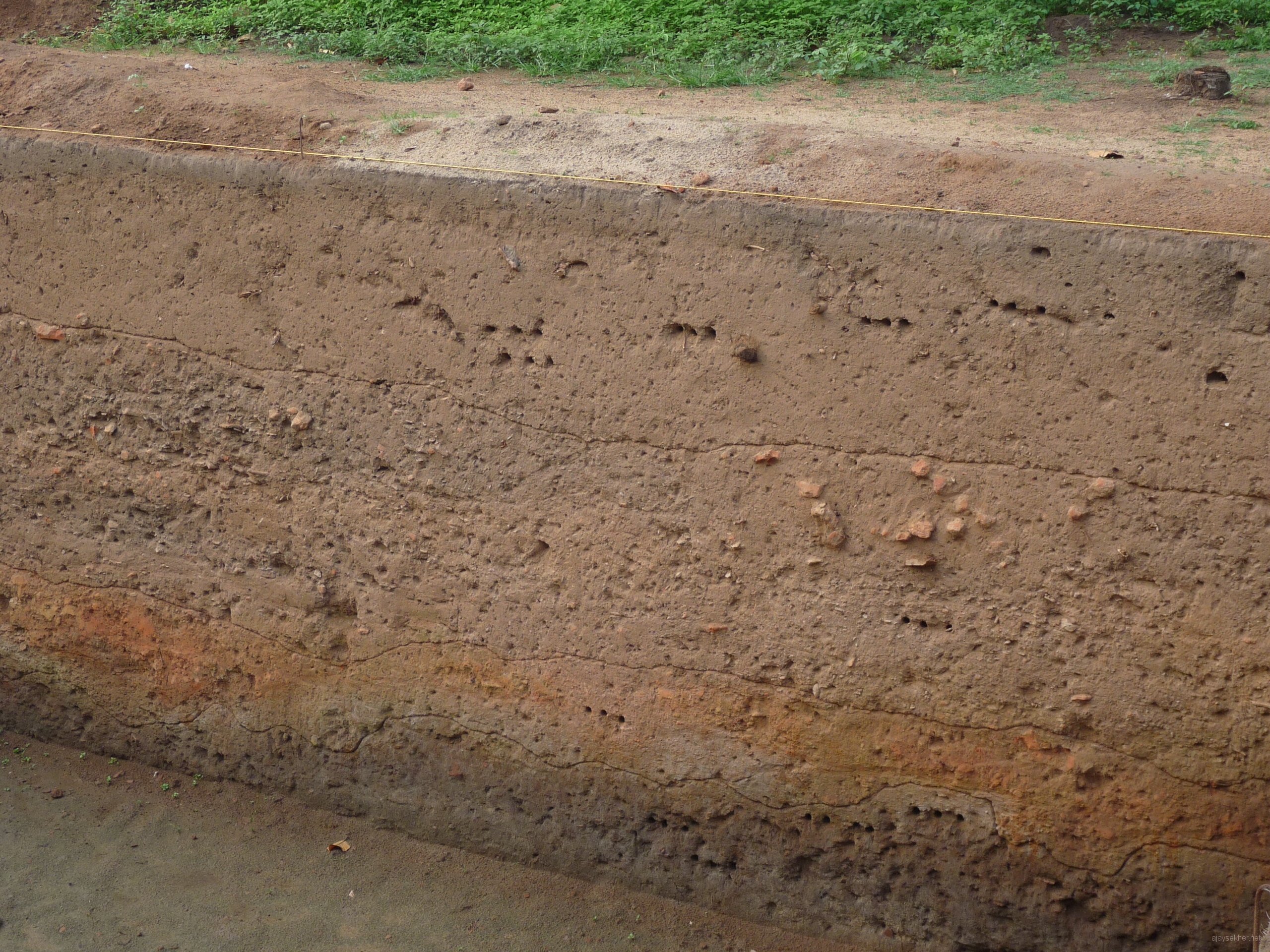 Kerala's historic connections with the rest of the world as far as Arabia,China,Rome and the Mediterranean are unearthed through concerted and dedicated effort of KCHR under the leadership of Prof Cherian. Researchers and expert students from various parts of the world including Britain are involved in the work in progress that began a couple of years ago.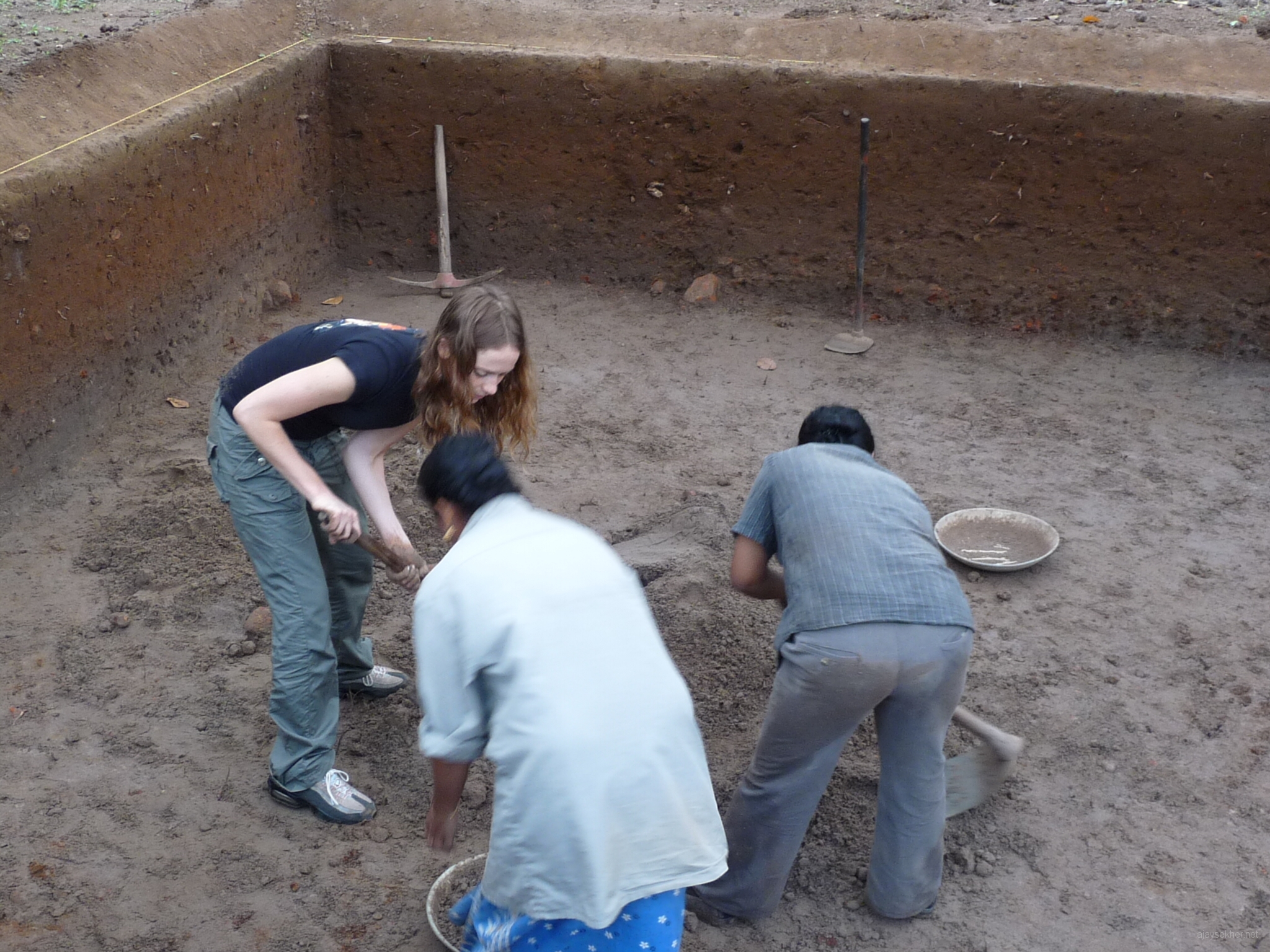 I visited Pattanam along with Prof Laxman of Madras Institute of Developmental Studies, Dr George K Alex of Kozhanchery St Thomas College and Dr Sundarbabu of Vikas Adhyayan Kendra, Mumbai. We were together in an international colloquium on Caste, Religion and Culture at Kochi.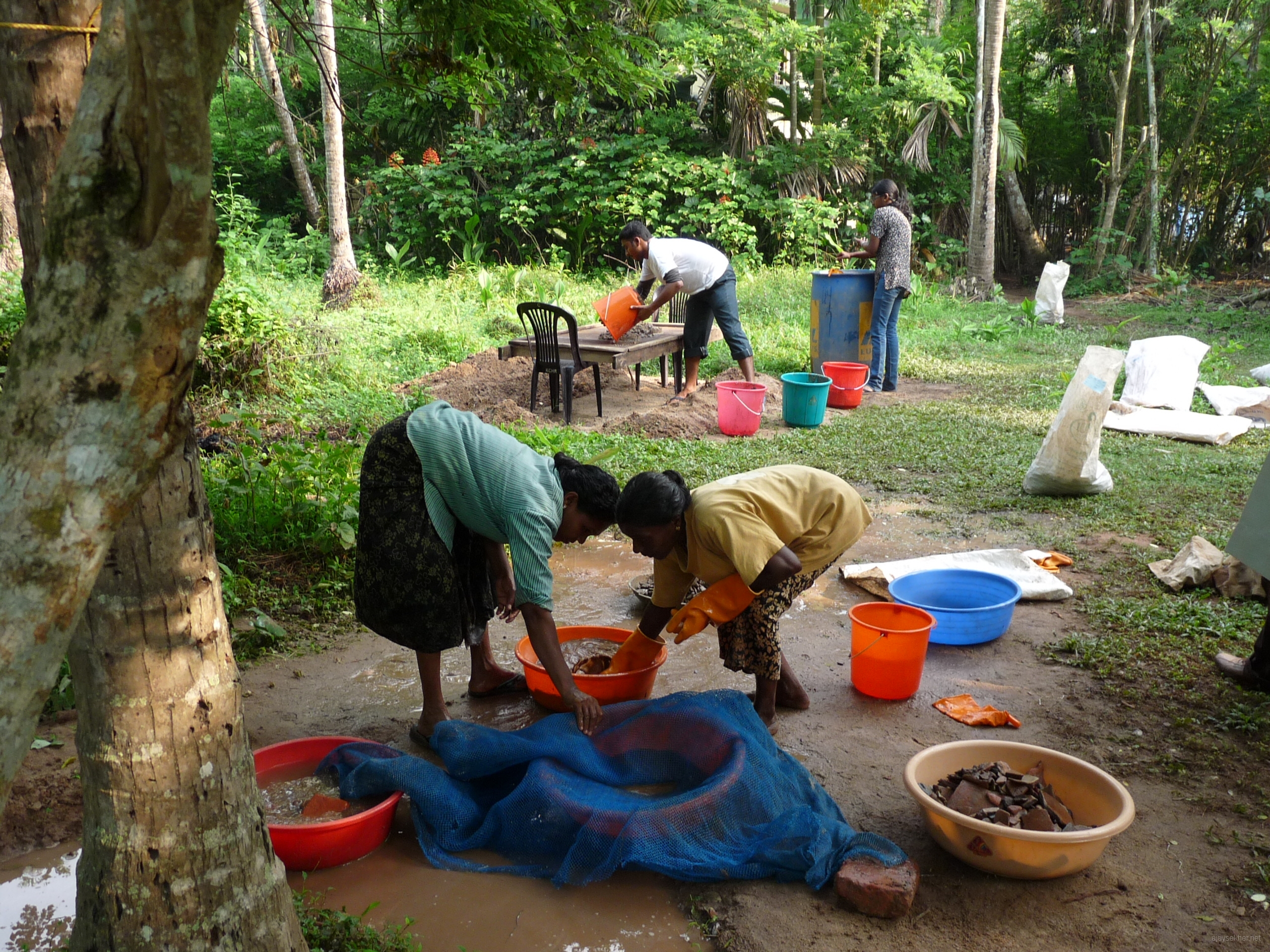 We reached Pattanam just a few miles north of Paravur that still spots its Jew street, cemetery and synagogue around 7am on the bright sunny morning of May 3, 2011. Pattanam means port city in ancient Tamil and even in current Malayalam like Valapattanam in Malabar or Nagapattanam in Tamil Nadu. Most of the old place names in Kerala that was part of the Chera kingdom of the ancient Tamil country were formed during the ancient Tamilakam era during or soon after the Sangham period (BC 5th to AD 5th centauy) that is known for ancient Sramana Tamil epics Chilapatikaram and Manimekhalai.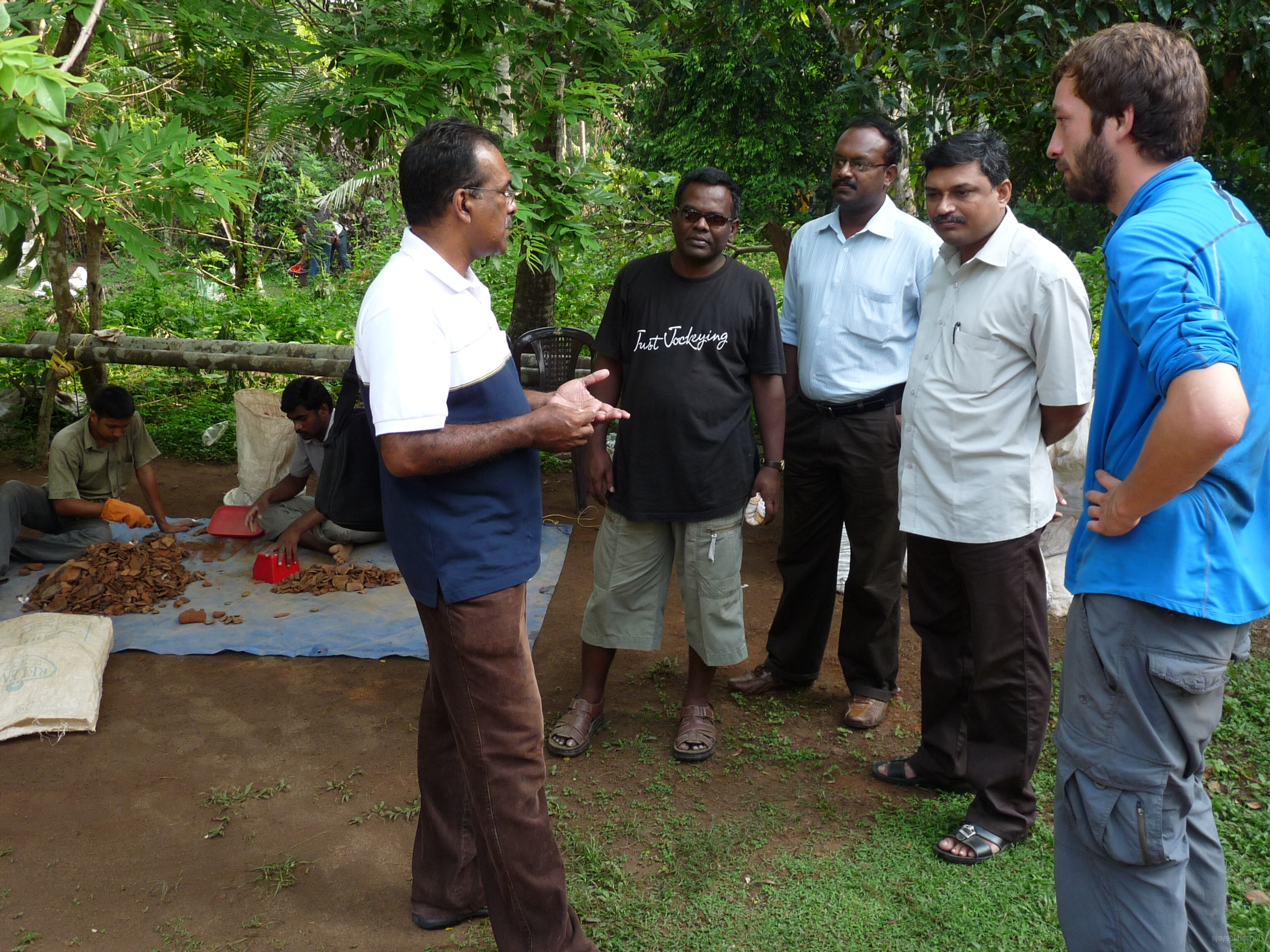 Prof Cherian welcomed us and showed the details of excavations and allowed us to see and touch the strands of Kerala's past that is preserved in the various layers of the soil in the pits. He explained to us about iron based early human habitations here in the BC era. According to him Jews reached these shores probably around first century BC and they could be the first converts to Christianity here. The legend of St Thomas reaching Malankara in AD 52 could not be an impossibility according to him. The myth of the first Brahman converts is clearly a later bogus fabrication by a threatened minority community under Brahmanical hegemony that persecuted minorities like Jains and Buddhists and annihilated them from the soil of Kerala for ever.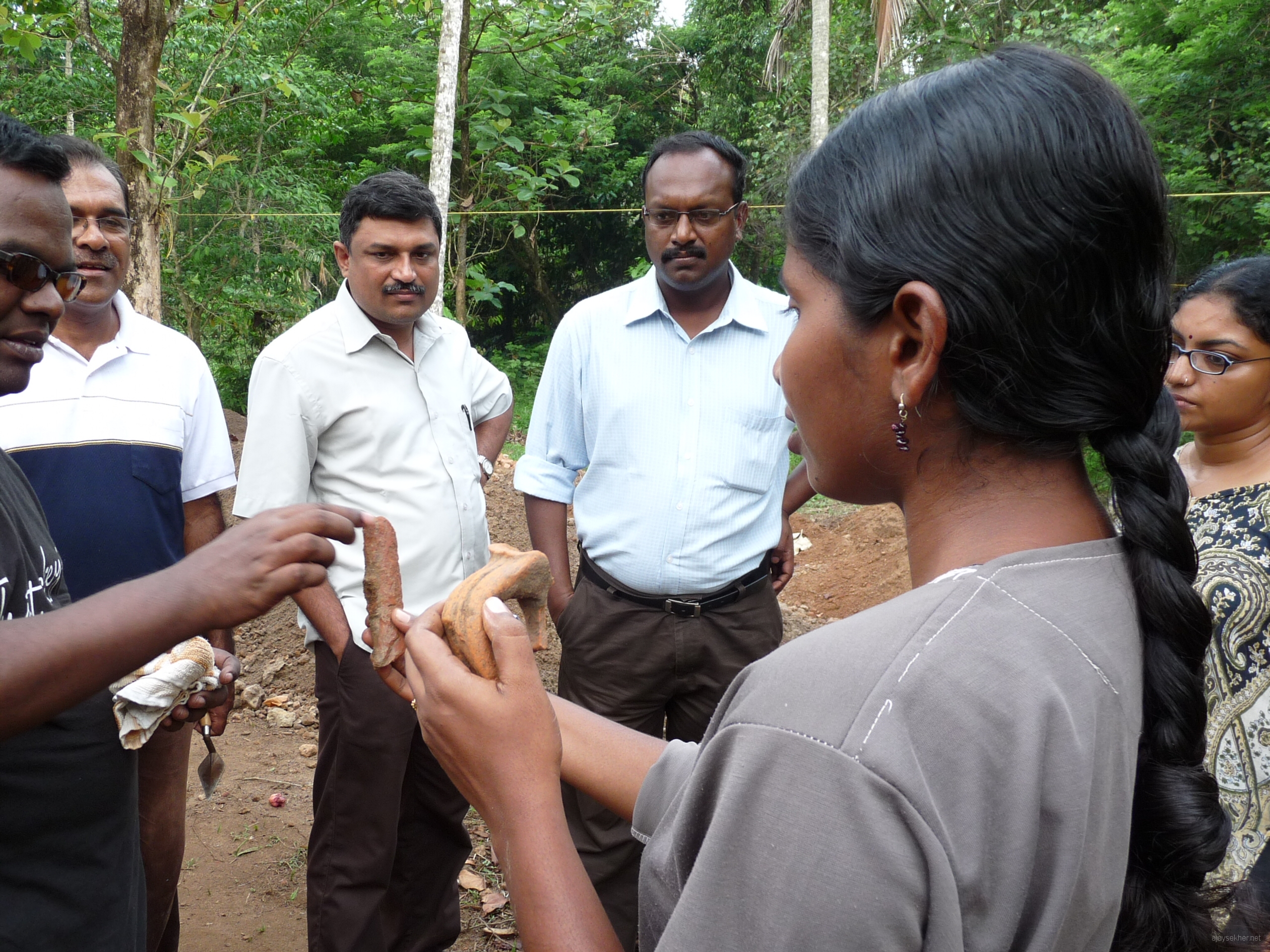 Then with the help of terracotta ware called Indian rouletted-ware belonging to around fourth or third century BC he explained that there was a clear presence of Sramana groups and trading communities from the north from the third century BC onwards. Brahmi script used to write on the terracotta ware in old Tamil language was introduced in south India by these Sramana or Chamana or Amana sages who reached the south with their trading and mercantile brethren.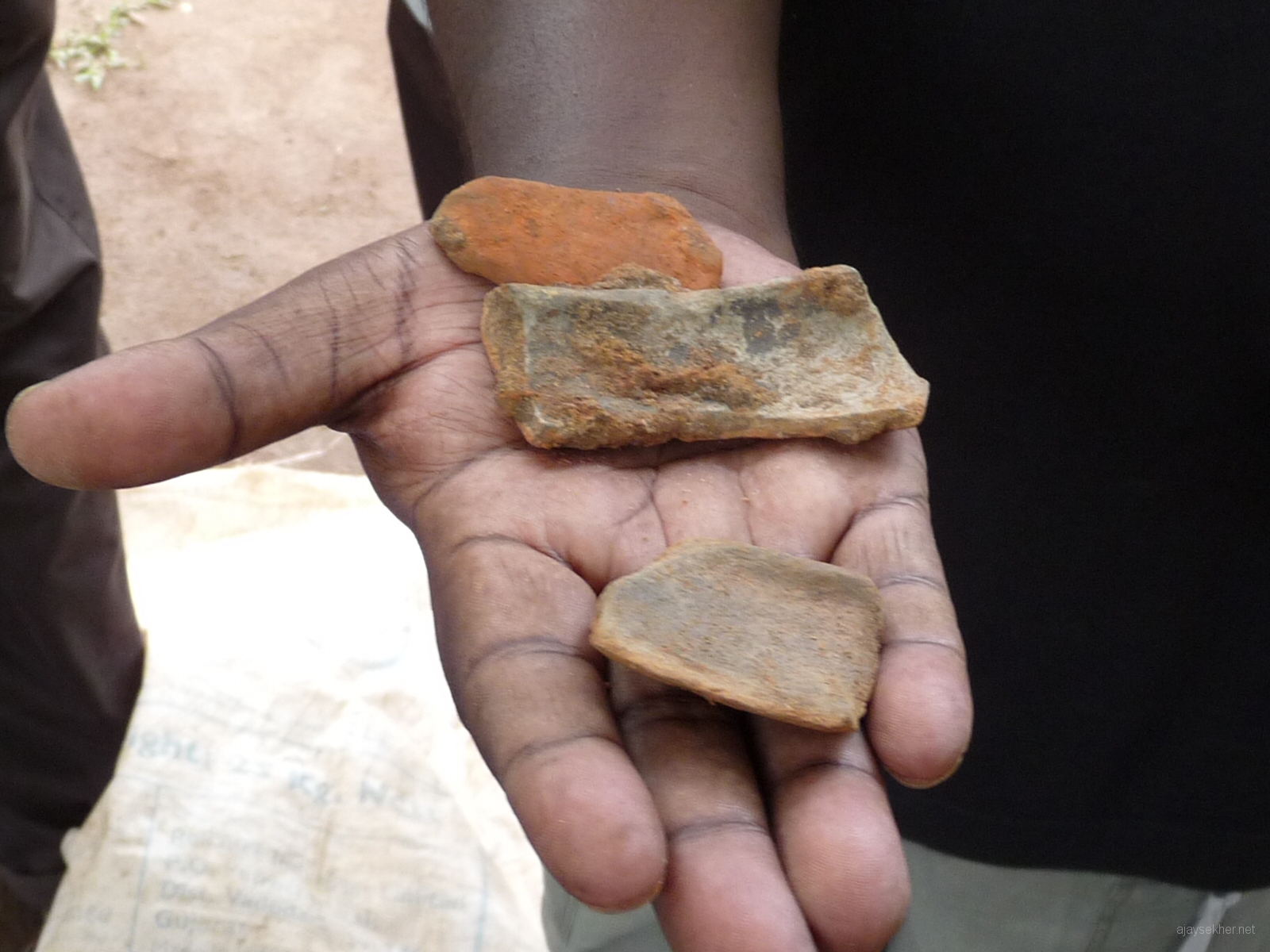 The Hindu daily has recently reported the finding of these earthen ware with the inscription in Brahmi Tamil script "Amana" meaning Sramana or Jain/Buddhist in origin. It clearly establishes the fact that Kerala was civilized by Sramana sages in BC fourth/third century itself.
This concrete historical and archeological evidences prove that the light of letters and ethics were spread among the people of south India by Buddhism and Jainism as early as fourth or third century BC against the Hindu hegemonic claims of Brahmanism civilizing Kerala in the seventh or eighth century AD.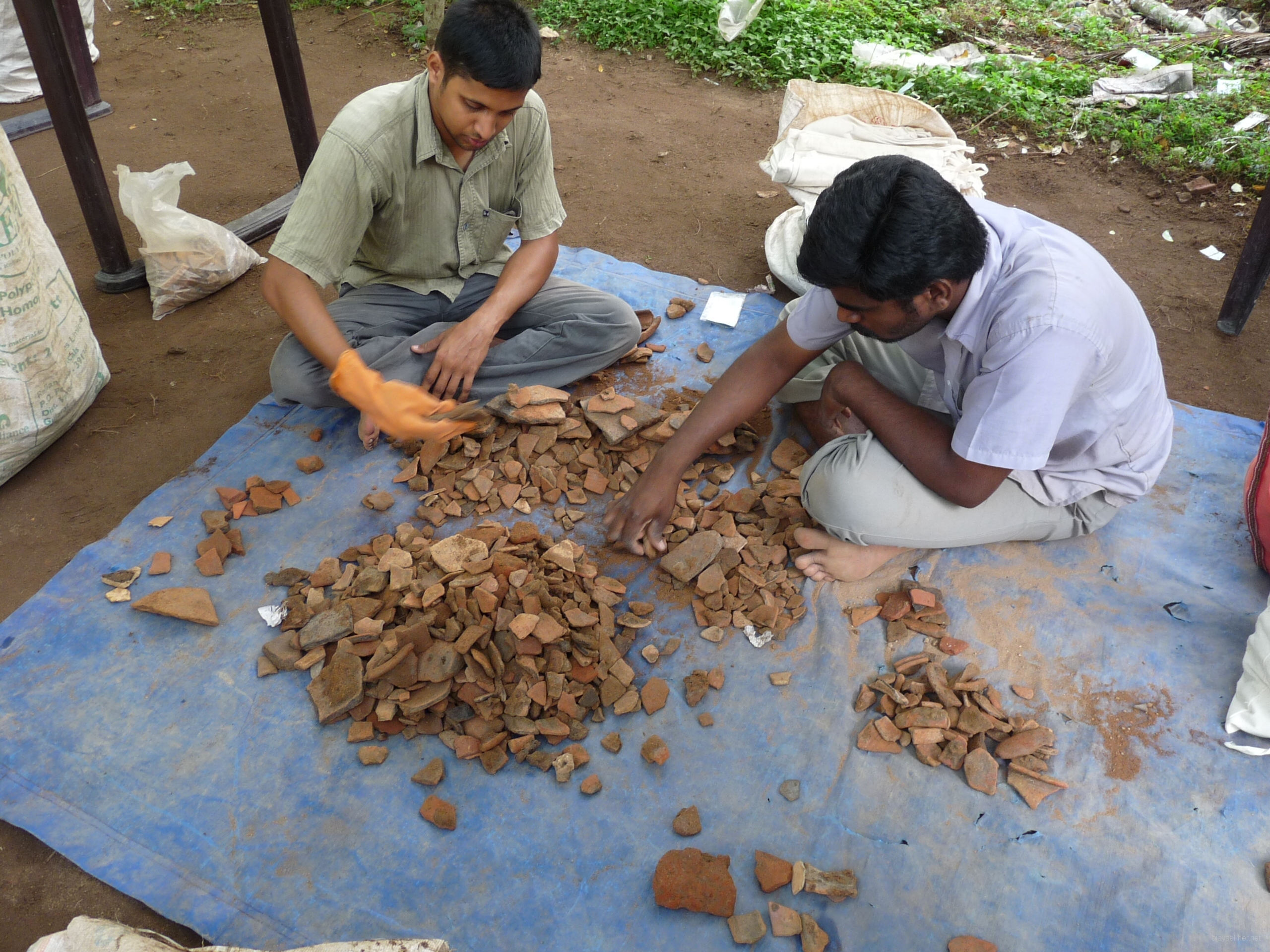 Prof Cherian showed us small beads and Roman amphora and other vessels belonging to the Mediterranean lands. The Vesuvian volcanic minerals in the potsherds are clearly visible even after 2000 years. The bitumen coating in some of them are still intact and they belong to West Asia. These handicrafts of clay from ancient civilizations never lie about their time and place according to Prof Cherian. Chera coins with the impression of bow and arrow (symbolizing the Villava legacy) were also recovered from the site. These findings establish the historical validity of Sangham literature and early literary references in old Tamil regarding the cultural pasts of Chera land and the ancient Tamil country comprising Chola and Pandya kingdoms along with it. After all we got vivid references of Muchiri from ancient Tamil epics.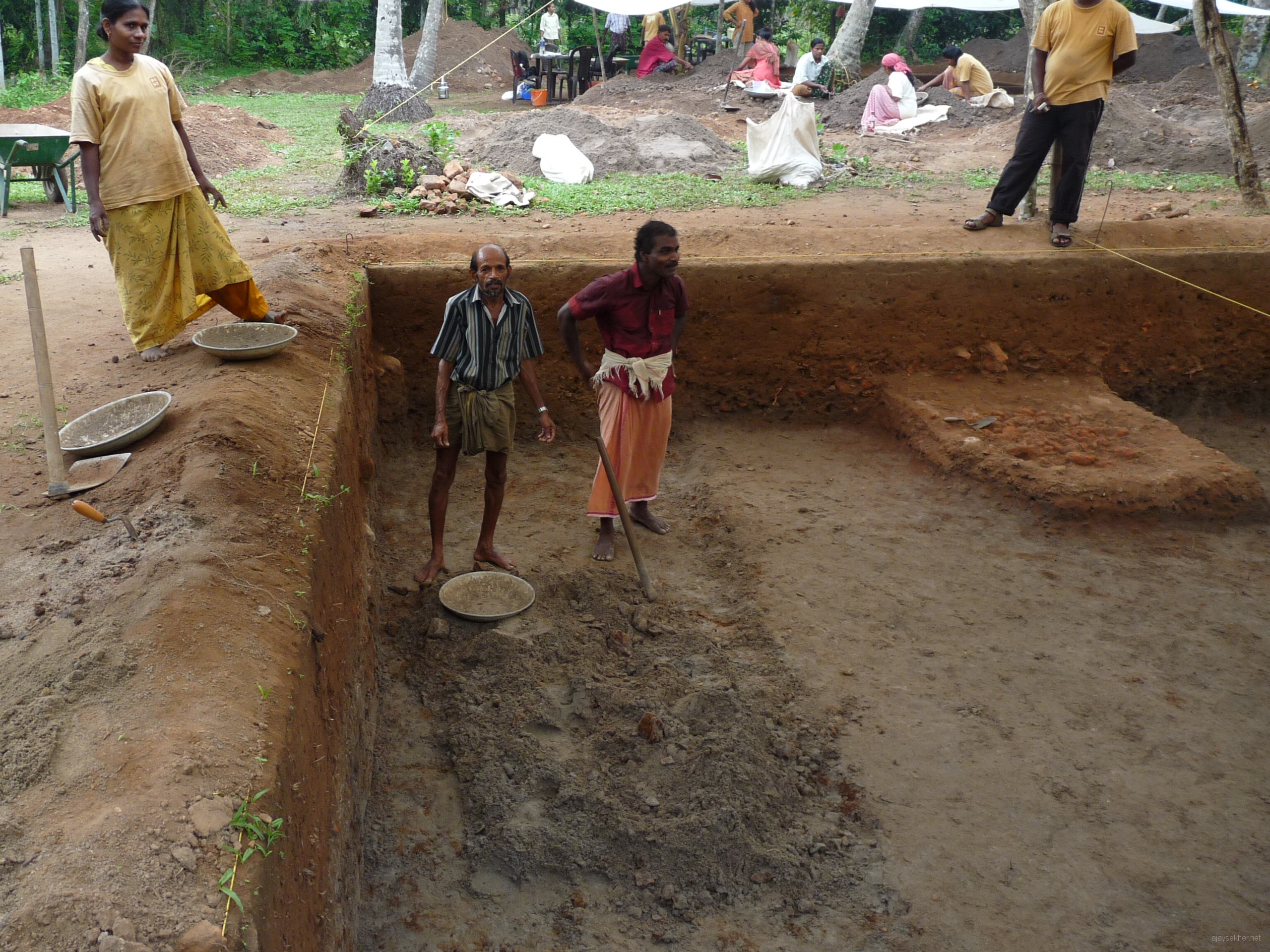 This indeed is a break and rupture in Kerala's cultural history and archeology. It marks a moment of paradigm shift and radical departure for all who served the dominant and hegemonic Hindu Savarna or Brahmanical versions of the pasts of Kerala repressively established through epistemological violence and erasure and covet silence by some of the high priests, sacred ideologues and Savarna headmen who monopolized and policed speech, letters, politics and history in this small part of the world.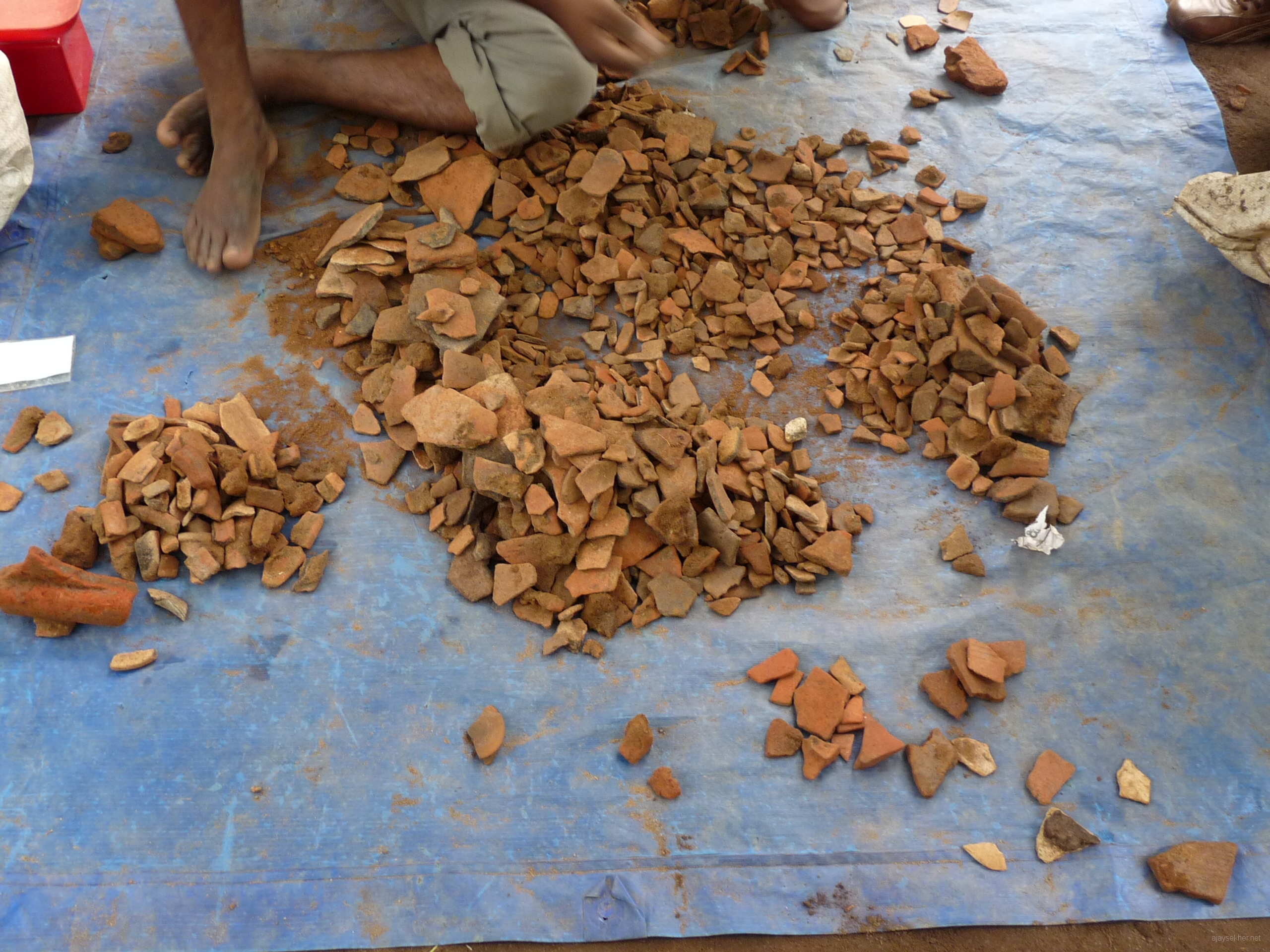 Even the orthodox and official historians who are keeping mum would have to accept the concrete tangible evidences this excavation has rediscovered in an undeniable and profounder way. Let us appreciate the phenomenal work materialized by KCHR under the leadership of Prof P J Cherian and friends.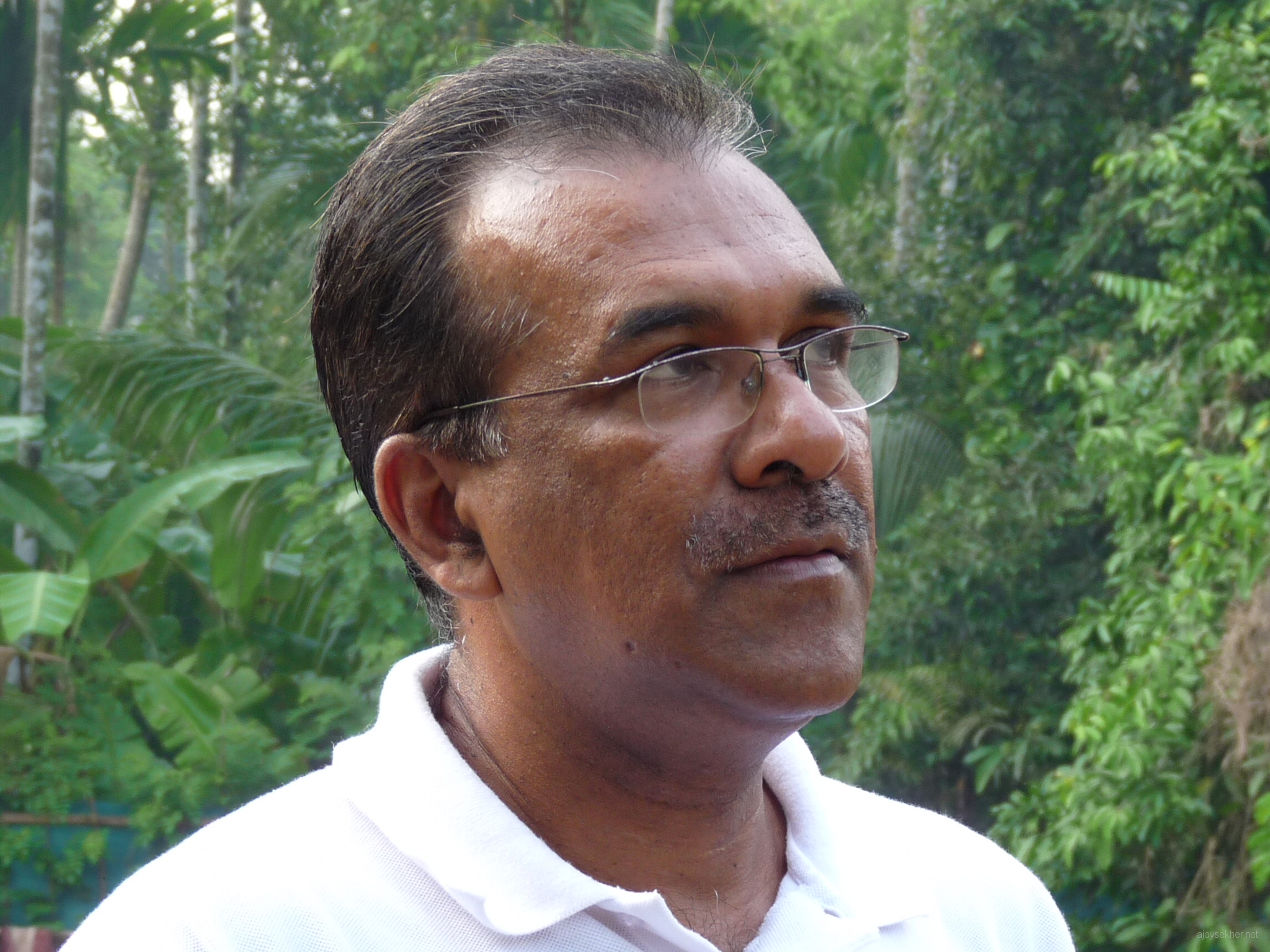 This radical moment prompts us to continue our search and excavations in other parts of Kerala especially in Cherthala and Alapuzha regions where the huge wooden ship was unearthed in similar attempts earlier. The extensive archeological studies in Kuttanad and neighborhoods especially Karthikappally, Mavelikara, Karunagapally, Kayamkulam, Thotapally, Trikunapuzha, Aratupuzha regions would also produce valuable findings regarding the real and vital past of Kerala.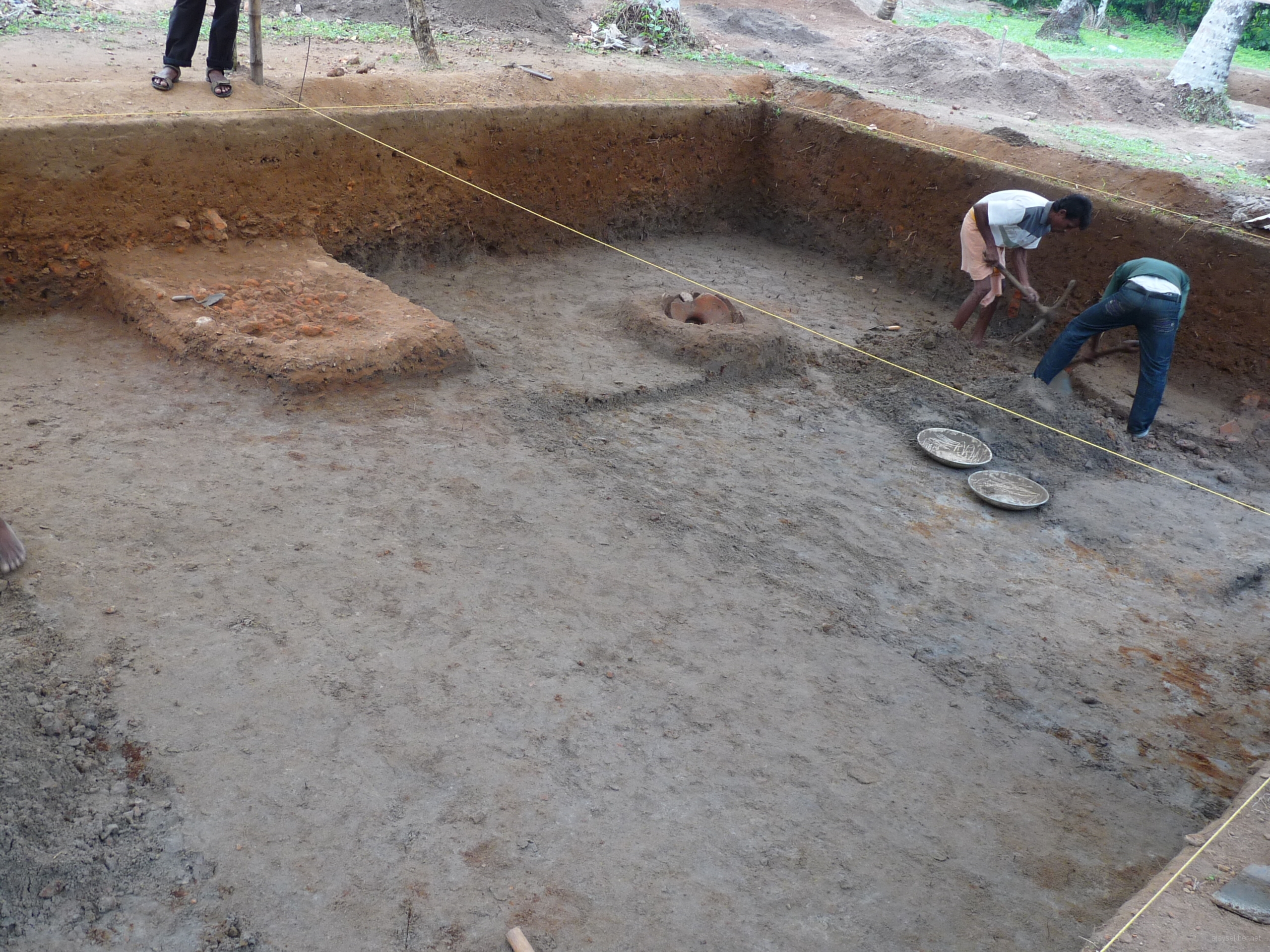 The Government, departments concerned and other institutions in the field may address these key cultural tasks ahead with revitalized energy and ethical commitment to people and their lived history. Let us recover our real history and make it visible and tangible for posterity.