Pattanam is writing new histories of its own with an intervention from the dedicated archeologists from across the world resembling the kind of global interest it enjoyed during the last three or four thousand years. Prof P J Cherian of KCHR and his team of young researchers are collaborating with Oxford University archeologists to continue their excavation of Pattanam for the 8th successive year. It is a multi disciplinary academic project involving various social sections of people including the local population in an imaginative and ethical way.
As Pattanam excavations and its material archeological treasures have revolutionized the cultural history of Kerala and revealed for the first time on a large basis the pre 8th century history of Kerala, traditionalist historians especially those who allied with the right wing forces are desperately trying to diminish and tarnish the very name Pattanam and the archeological project locating Muziris.  These Hindutva historians are projecting the "Mahodayapuram" hagiography that is a post 10th century "Hindu" hegemonic fabrication to be precise.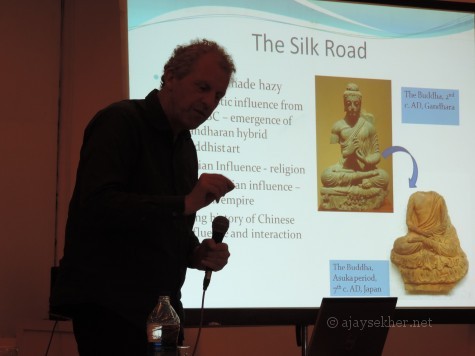 The global and multicultural legacies of Pattanam are enraging the totalitarian and homogenizing Hindu hegemonic ideologues of canonized His-story in an unprecedented fashion.  However it is interesting to note that the pedantic high priests and pandits who were behind the saffronization of history texts while BJP the Hindu Nationalist party was ruling Delhi last time are precisely the ones behind this malicious attack against Pattanam and Muziris.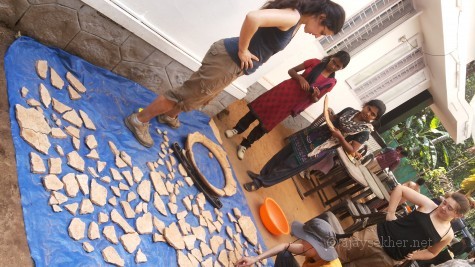 Pattanam that was part of the ancient Kerala port city called Muziris all over the world or Muchiri in ancient Tamil Sankham literature was a centre of global sea trade that connected Europe, West Asia, Africa and South East Asia. Prof Chris Gosden of Oxford has made a presentation on the global connections of Pattanam recently in Kochi.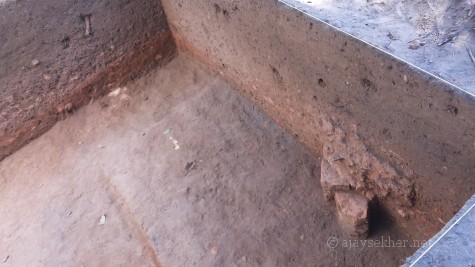 Dr Wendy Morrison of the Oxford University is leading a batch of young researchers and archeologists in Pattanam in the collaborative inquiry.  Kerala researchers are also joining hands with the expert team from Britain for the first time in independent Indian history.  When I visited them this afternoon Prof Cherian and Prof Wendy showed me the new trenches and new strands of history emerging from the soil just a few metres deep.
Plenty of potsherds of the Pattanam variety along with Indian Rouletted ware, Roman Amphora and Mediterranean variety are surfaced.  A lot of Chera coins from early common era have been unearthed says Prof Cherian.  Brick constructions belonging to the 4th and 5th century AD are now visible in the new trench.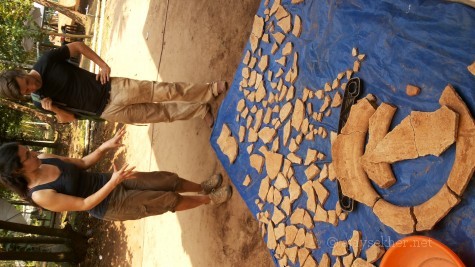 Brick constructions, Chera coins and sophisticated pottery testify the material existence of a larger civilizational population in this ancient trade city.  The project now has an immense collection of antiques and priceless objects from various parts of the world that can narrate the polyphonic and cosmopolitan histories of Pattanam and its global legacies.
The KCHR has purchased new land strips for excavation and are transforming the done area into landscaped organic garden of spices and flowers.  Pattanam is also a model for ecologically sensitive and sustainable archeology that is socially committed too.  New researchers like Ms Mikky explained to me the details of the archeological project and it is a great epistemological  and academic break through in the history of Kerala archeology and cultural history.
I want to be in Pattanam again as it was also a Buddhist and Jain cultural centre along with its Roman, Arab and Chinese legacies.  The Buddha sculptural relic in the Pattanam Nileeswaram temple is still there and is worshiped as a Naga Yakshi by the pond from which it was recovered.  Let us hope that the excavations would reveal greater truths regarding the cultural pasts of Kerala soon.