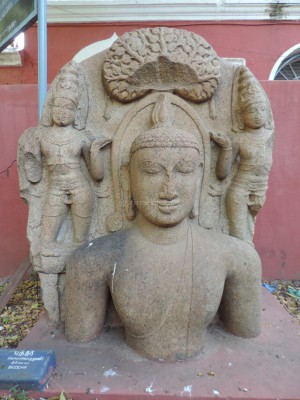 Theodore Bhaskaran on Buddha at Tanjavur in the Hindu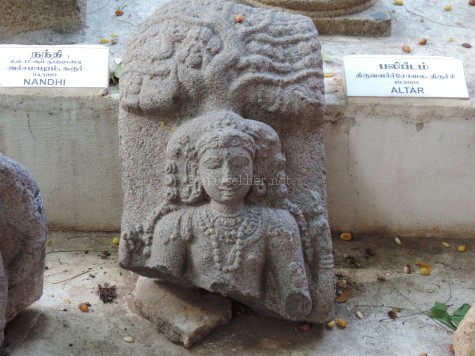 Read Dr Jambulingam's writings on Buddhism in the Chola Country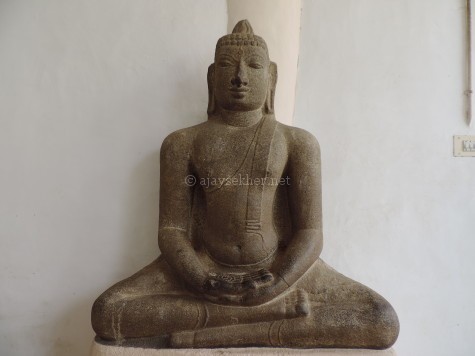 The fresco and stone reliefs featuring the Buddha in Tanjavur Big temple or Brihadiswara temple is interpreted in many ways by scholars and pundits. Theodore Bhaskaran keeps alive the sceptical tradition in his 2004 piece in the Hindu. It is also found in Odisha that the 7th or 8th century Siva/Devi temples are having images/motifs similar to the Buddhist Viharas. It is generally interpreted as an act by the Viswakarma artisans who worked for all these monuments.
But considering the violent fanatic nature of the Saivite forces and kings who monitored the making of the new Hindu temples in early middle ages such aberrations by artisans are literally impossible. The abandoning of the Big temple in Tanjavur by Rajendra Chola the son of Rajaraja soon after its construction in AD 1010 and the religion of Rajaraja the father are in deep mystery.
The presence of the Buddha with the Bo tree at more than three different locations in the Tanjavur Big temple proves its ancient Buddhist legacy. It is also interesting to note that Dr Jambulingam a local archaeologist has recovered almost 65 Buddha idols from the Kaveri delta itself in the last few decades. Tanjavur Palace Museum is having more than five Buddha idols, some of them in standing posture and more than five feet tall, all in simple Teravada style.
Tiruchirapally Govt Museum is also having more than three huge sculptures of the Buddha. Acharya Buddha Duta Mahatero a Buddhist scholar of the fifth century AD is believed to have lived in the vicinity of Tiruchirapally, near Srirangam and Uraiyur. Six feet tall granite sculpture of Buddha Duta was found in a current Siva temple in Putamangalam near Uraiyur.
The origin story of Tillai Kovil in Chidambaram is also shrouded in mystery. As the sacred tree belonging to the mangrove variety called Tillai and the antiquity and unique architecture of the sanctum are also connected to the sacred groves of Buddhism and the basic principle of conservation of life rather than destruction and cosmic dance done on the back of the opponent rendered as demon. Saivite take over and transformation of Buddhist shrines in Tamilakam in the 6th to 8th century is the general pattern that we can recognize in the cultural and discursive geography.