Last saturday (31 January 2009) I was lucky to experience a real
relieving weekend at my friend Advocate Sureshbabu Thomas' home at
Kollad near Kottayam. It is on the southern bank of Kodoor river and
on the fringe of an old paddy field. A leading Prosecutor and a busy
lawyer he is also an ardent nature enthusiast. My friend adopts a
mixed cultivation approach and allows wild and endangered trees and
herbs inside his hybrid plantation. It attracts a lot of birds and
butterflies. we have encountered the following individuals: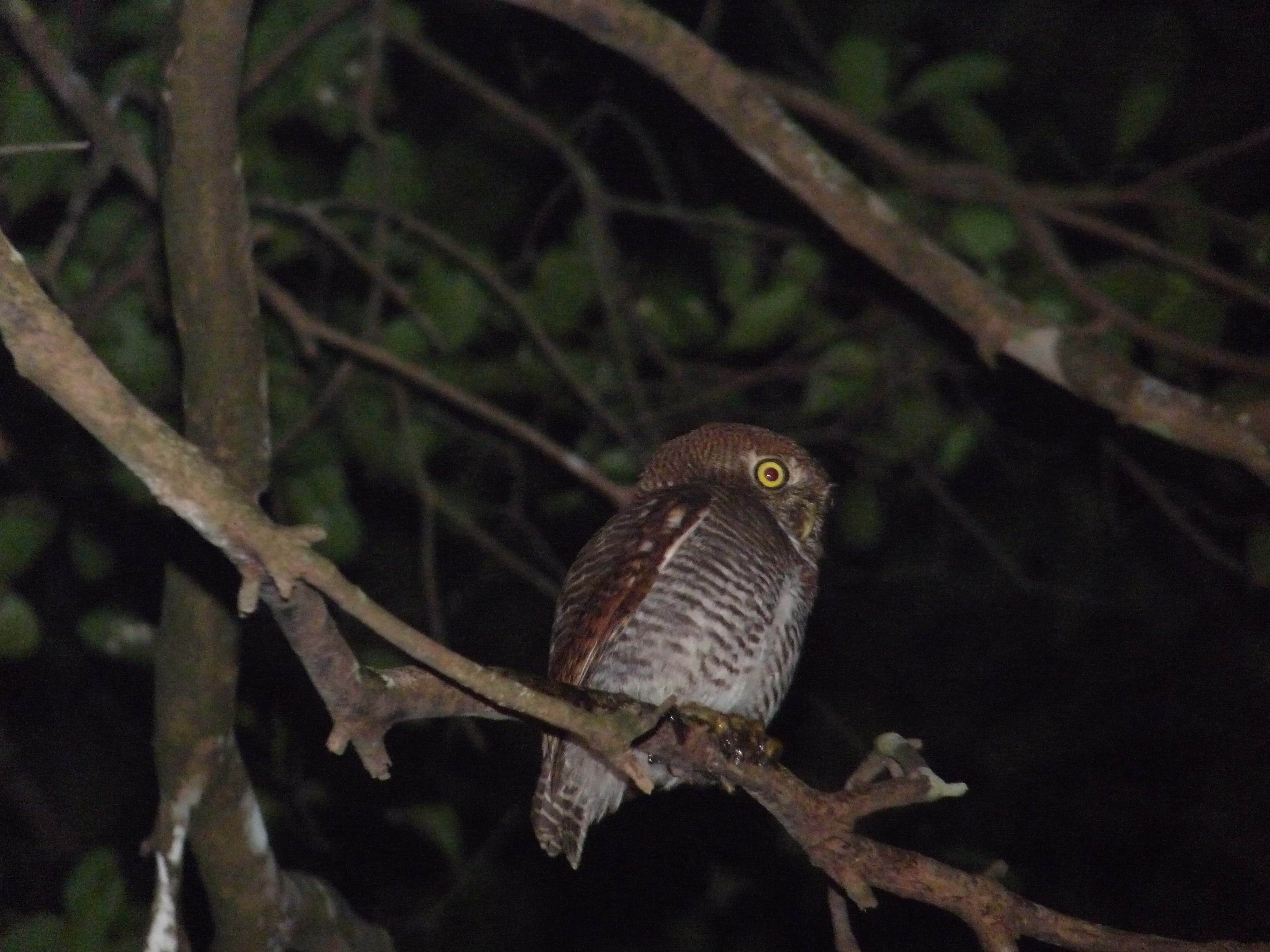 A pair of Jungle Owlets regularly coming to his front yard
Oriental Scops Owl (call)
Purple Swamphen 3
Cattle Egret 3
Forest Wagtail (call), a regular visitor
Common Myna 20+
Rose-ringed Parakeet 6
The owls came to us at night around 9 pm. But all other birds
were seen or heard between 6 and 6.30 pm in the evening. We also
observed a small congregation of Common Psyche butterflies dancing
around its favourite shrub.
Next day we went for the first ever Pandy Count near Edathwa in
Alapuzha district. We were surveying some fields south of Edathwa
town. I hope the official posting is on its way. We saw atleast 7
Marsh Harriers and a few busy colonies of Baya Weavers. The nesting
and courtship displays of this interesting birds are really moving and
engaging. Including all the common birds our team observed 34 species
in total. The paddy was already knee-high. That is why the waders
were elusive. Let us wait for the consolidated data.